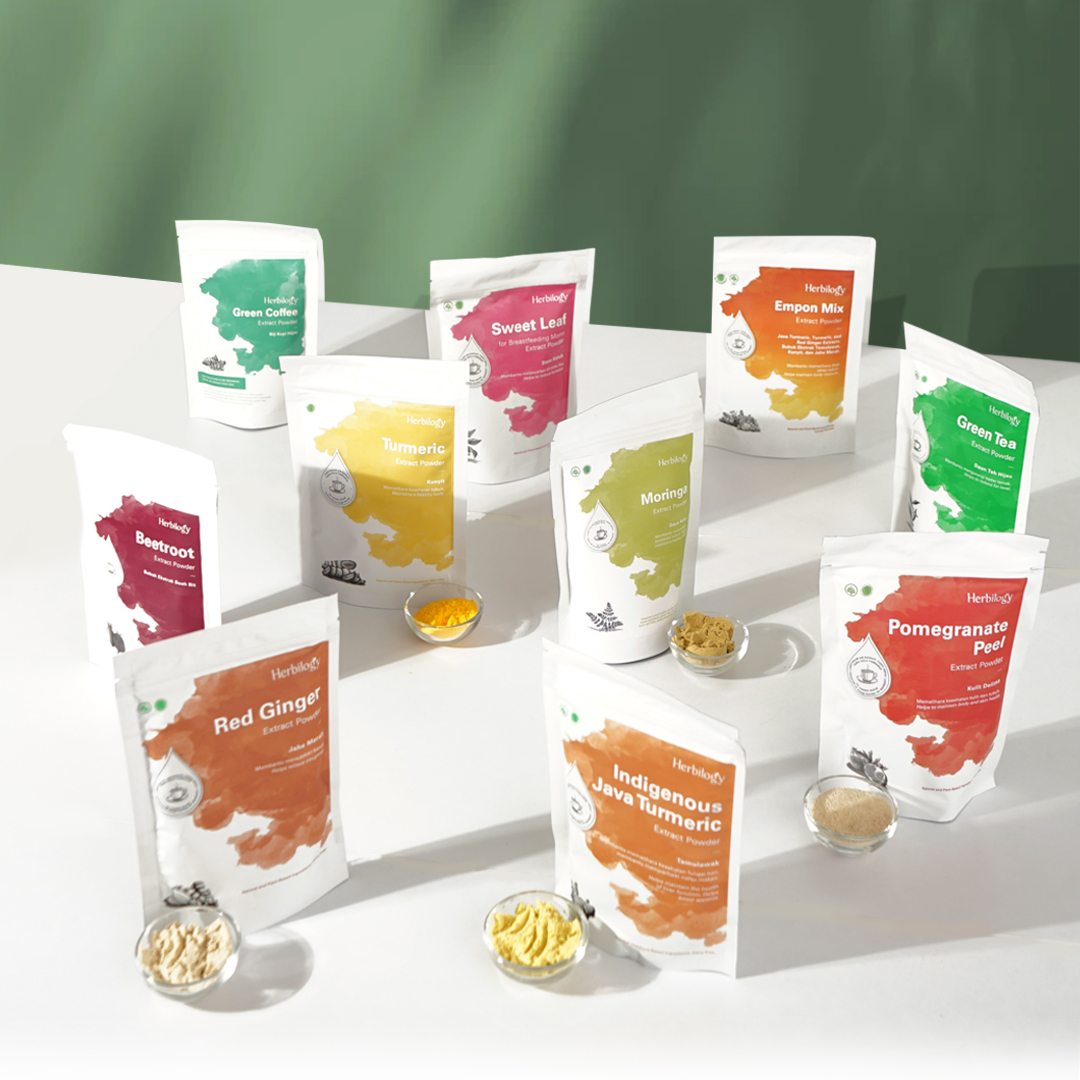 All Natural Wellness Solutions
Natural plant-based (herbs) supplements vary from superfood powder, capsule, herbs-infused tea, oil, and many more with high quality and affordable prices. All ingredients are carefully selected and directly purchased from farmers throughout Indonesia. Providing daily health solutions for every stage of your life since 2016.
Helpful Herbs for Every Stage of Your Life
Our story
Simple, Practical, and Easy
Indonesian herbs are very powerful in maintaining health. Anyone, young and old, can consume these supplements daily without feeling like consuming medicine. It can be consumed as a part of your daily routine. Here's how to use several of our products.
01
Dissolve in warm water, tea, milk, coffee, or other beverages
02
Blend in smoothies or juice
04
Consume capsules easily, everywhere
05
Brew with water, and drink as is
Herbilogy is the Best Choice for You, Here is Why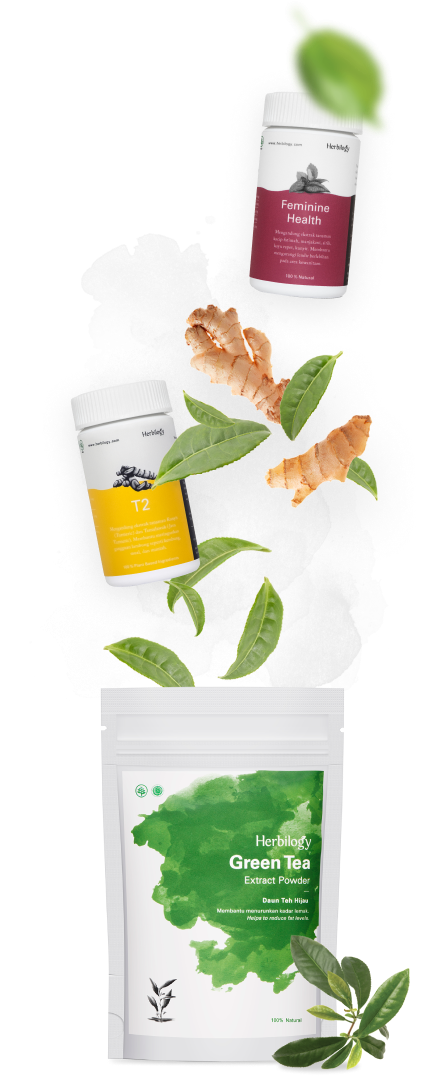 Plant-based ingredients with active ingredients.

Dissolves perfectly in warm water without residue.

Free of sugar, MSG / flavouring, coloring, preservatives, chemical drugs.

Vegan friendly, gluten free, dairy free, soy free, non-GMO raw ingredients.

Certified BPOM & Halal

Produced in a GMP / CPOTB certified factory, not fake nor home industry products.

Locally sourced from 200+ farmers in Indonesia

1 tsp Herbilogy Extract Powder contains 3-4x more active ingredients than common herbal powder.

Practical & Safe

Easy to mix into food and drinks that are usually consumed daily at home.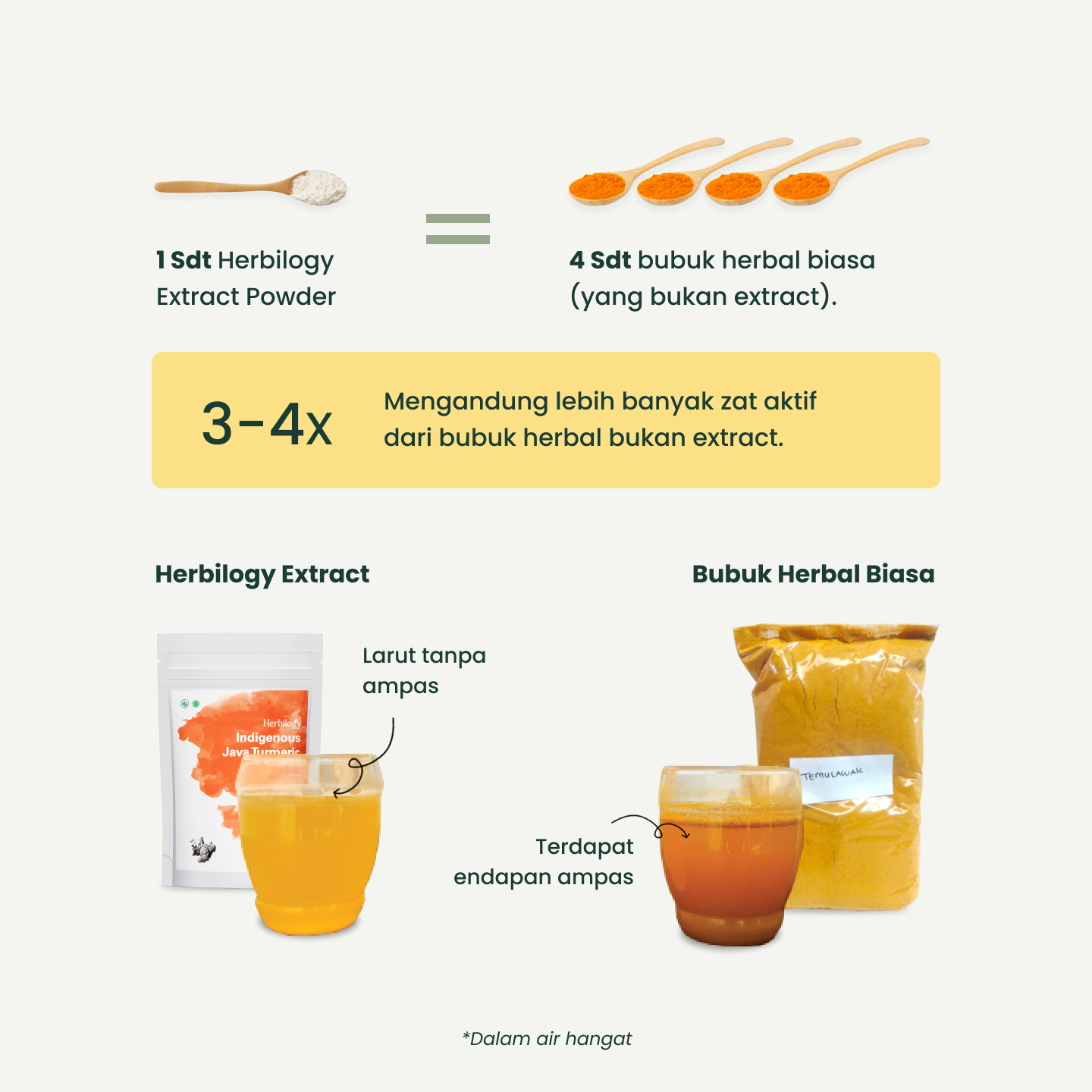 Herbilogy vs. Other Products
Herbilogy products are extracts that are specially made and go through a special process; a different process from other herbal powders in the market. With a low temperature extraction and drying process, Herbilogy extracts dissolve completely without residue, contain more active substances, and have more effective benefits.
It is enough to consume 1 teaspoon of the extract to feel the benefits as it is already dense in nutrients.
See our differences
Available On
Official Store
Also Find Us At
---